600 X Pro Series Kit
The newest and largest blade helicopter is now in the popular 600 class. The new 600x shares a lot of it components and frame with the 550x but utilizes, larger blades, boom and motor. The supplied Eflite 700 motor, it's designed to run on 2 6s 3200mah, unusual for a 600 class heli. The logic is to higher the voltage, lower the amperage to achieve the same and more power, whilst keeping components running cooler and more efficiently!
As you can see from below video, it certainly is a strong performer!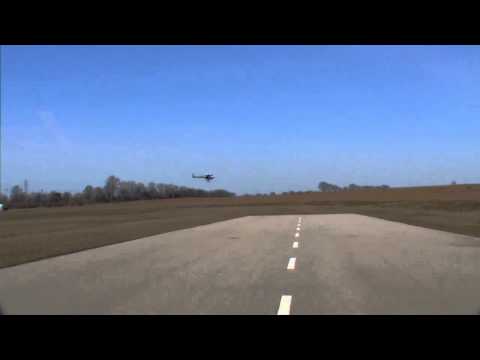 Key Features • Direct-to-swash, flybarless head design • Symmetrical carbon fiber main frames • CNC-machined aluminum head block and blade grips • CNC-machined aluminum swashplate • Revolution 600mm carbon fiber main blades • Revolution 95mm tail blades • Triple ball bearing-supported, 10mm solid steel main shaft • Integrated bearing block servo mount design • Torque-tube driven tail with aluminum tail boom and case • Dual-point tail pitch slider and balanced tail grips • E-flite® Heli 700, 500Kv brushless outrunner motor
Overview
If you feel like what you're flying is keeping you from realizing your full potential as a 3D master, shatter those limits with the explosive power and performance of the Blade 600 X. It shares the same frame and rotor head with the Blade 550 X, but adds the extra punch of an E-flite® Heli 700, 500Kv brushless motor. This abundance of power, along with the set of Revolution® 600mm carbon fiber blades that are included, will allow you to confidently explore the extremes of 3D flight with performance to spare.
Includes: 1 x Revolution® Flybarless 600mm carbon fiber main blade set 1 x Revolution 95mm carbon fiber tail blade set 1 x E-flite® heli 700, 500Kv brushless outrunner motor 1 x E-flite 10A BEC 1 x Sleek pre-painted fiberglass canopy
Product Specifications
Type: 600-class collective-pitch electric flybarless helicopter Main Rotor Diameter: 52.8 in (1342mm) Tail Rotor Diameter: 10.0 in (254mm) Gross Weight: 8.35-8.80 lb (3.8-4.0 kg) Length: 46.1 in (1170mm) Main Gear Ratio: 8.88:1 Motor Size: Helicopter 700-class, 500 Kv brushless outrunner Kit/ARF/RTF: Kit Control System: 120-degree CCPM Rotor Blade Length: 600mm Minimum Age Recommendation: 14 years Experience Level: Professional Recommended Environment: Outdoor Assembly Time: 7-9 Hours Is Assembly Required: Yes